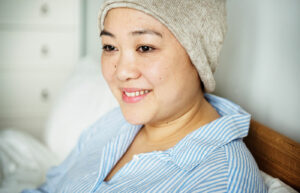 Evidence-based design is an important consideration for healthcare environments. Data supports that there are benefits in displaying patient information in an organized and straightforward manner. The goal is to provide the most pertinent information to deliver better patient communication. When the use of patient communication whiteboards is present, patients and their families have expressed appreciation for having their personal data organized and available to them at a glance.
In this article, we cover nine ways to achieve better patient communication in your healthcare setting.
9 Tips for Better Patient Communication using Patient Communication Boards
1. Simplicity = Transparency
The patient communication boards must communicate information in a precise and clean format. Avoid complicated layouts and use terminology everyone can understand – not just medical professionals. Remember that your audience (the patient and family members) has varied reading levels, a limited medical vocabulary, and may not be fluent in English.
2. Establish a Unique System
Healthcare facilities operate on systems. Communication boards should adhere to a system that expresses the philosophy, style, and brand identity of your facility. Maintain clarity and consistency in how you arrange the information, but stay true to your organization's uniqueness.
3. Visual Cues and Colors
Eliminate misinterpretation or communication errors by using distinct and understandable visual cues and appropriate colors. By utilizing universal symbols that everyone can relate to – such as the Fall Risk icon – you will also overcome language barriers. Again, simplicity is essential.
4. Focus on Patient Satisfaction
The transparency that comes through using communication boards boosts better patient communication as well as better communication between staff members. A commitment to the clear, consistent, and relatable display of information will likely result in improved patient satisfaction scores.
5. Deliver On-brand
Healthcare organizations have a unique brand, image, and messaging. Consistency is the key to excellent communication, and your communication boards should reflect your facility's identity through the use of graphics, colors, and terminology. The patented communication boards provided by Patient Care Boards are fully customizable to meet your brand standards.
6. Anticipate Change
Your facility's needs will undoubtedly change and grow, and the communication devices you use must adapt. The boards made by Patient Care Boards are designed to do just that – evolve and adapt to keep pace with changes to procedures, best practices, and other changes you experience in the future. New inserts can be provided for much less than a new system and boards can easily be relocated if necessary.
7. Speak to Patients in Their Language
Ensuring the communication board speaks to patients in their preferred language removes a barrier to creating an optimal environment for patient satisfaction. With our fully customizable communication board system, you can include languages side-by-side on the insert or include multiple inserts in various languages for multi-lingual populations.
8. Information Must Be Beneficial
To enjoy the full benefits of your patient communication boards, the information you convey must benefit staff, patients, and their loved ones. Skip displaying information that is not fully relevant. Be sure that the information that you choose to display is meaningful to all.
9. Maximize Customization Features
The Patient Care Boards team works hand-in-hand with you to determine and design all components of your customized communication board, including text fields, graphics, photos, and color schemes. Our clients are our partners to develop the customizations to assure 100% customer satisfaction.
Complete our inquiry form in 5-minutes or less to tell us a little about your project. Our team of specialists will review your requirements and contact you to discuss all of the details. No payment is due until your order goes into production. We ensure your boards are produced exactly as you need them.