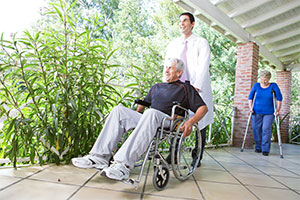 The key to keeping a healthcare system running efficiently is to ensure its workforce and patients' safety. Prevention is the bridge to healthcare workers' safety. Here are ways to keep your team safe and prevent safety issues.
---
Safety is not just important for patients but healthcare workers as well.
Adopting and practicing safety protocols improves team productivity and keeps the healthcare firm functioning correctly.
Preventative steps can include minimizing errors, having proper equipment, communicating clearly with staff and patients, and more.
Ensure Employees Are Aware Of Healthcare Safety Policies
Administrators must ensure all employees are aware of safety policies in the organization. This includes healthcare workers and ancillary staff. If there are changes to policy, management must update the team accordingly. Regular training sessions should be part of any healthcare-related organization's risk management plan. All members of the team should feel safe to report issues.
Have A Safety Compliance Plan In Place
Another step for prevention is to check the compliance of all parties involved with safety policies. You can award positive actions, audit for improper activities, and carry out regular checks to ensure safety policies.
Collect Patient Feedback
Prevention measures for safety are not only for healthcare workers but also for patients. The best way to ensure patients are being looked after and feeling safe is to gather feedback. A family member can complete it on the patient's behalf. The feedback can provide a meaningful perspective on the gaps in safety policies.
Communication Boards as a Prevention Technique
Open, clear, and direct communication is necessary to keep safety and care concerns at bay. There are different communication dynamics in a healthcare setting–provider to provider, patient to provider, and among team members or internal communication.
Using communication boards focused on prevention measures is a reliable method for reducing errors in healthcare. A prevention board checklist can serve as a centralized, go-to resource to ensure policies are followed around all aspects of a facility's operation, including both administrative and organizational tasks and care of patients. This can be especially important as staff comes on and off shifts and patients come and go.
Patient Care Boards offers solution-oriented boards built with customized design for any facility's needs to keep staff aligned on prevention measures.
Complete our inquiry form in 5-minutes or less to tell us a little about your project. Our team of specialists will review your requirements and contact you to discuss all of the details. No payment is due until your order goes into production. We ensure your boards are produced exactly as you need them.